Hallmark Stamp Issues
The Hallmark Group - World Specialists in Historic Commemorative Stamp Issues in Precious Metals. For over 25 years the Hallmark group has collaborated with government to celebrate important national events. Historic postage stamps are re-created as a series of exquisitely engraved ingots, flawlessly minted in solid silver and plated in pure gold.

Back to Products
Introductory message by Arjan Singh, DFC
To serve my country as airman and diplomat for over 50
years has been an immense honour for me. From all my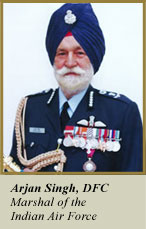 travels during that time my abiding memory is of the respect and comradeship between ordinary people of different faiths, none more so than the Sikhs, the people of the Punjab and followers of the teachings of Guru Nanak.
The position of esteem that Sikhs hold in Indian societies around the world has been moulded by men of great wisdom and fearless disposition. This remarkable narrative is now retold through the Sikh Heritage Stamps - historic images of the Sikh faith drawn from leading museums and private collections around the world.
Twenty five of the most important stamps have been fashioned in silver and gold to commemorate the epochal events and iconic personalities that shaped them and
founded the ideals of Sikhism.
I trust that this set of engravings will remind future generations of the sacrifices and achievements of our forebears.
For more information please visit web site: