Hallmark Stamp Issues
The Hallmark Group - World Specialists in Historic Commemorative Stamp Issues in Precious Metals. For over 25 years the Hallmark group has collaborated with government to celebrate important national events. Historic postage stamps are re-created as a series of exquisitely engraved ingots, flawlessly minted in solid silver and plated in pure gold.

Back to Products
The Hollywood Legends Collection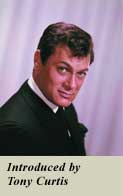 For the first time, 20 of the great Hollywood Stars of the past have been brought together in one supreme commemorative collection. 20 classic stamps featuring the great stars of screen and stage have been engraved in solid silver, plated with 24-karat gold, to create the Hollywood Legends Collection.
It is a unique cooperative venture, released under joint license from the United States Postal Service and many of the major Film Studios and family Estates.
For more information please visit web site link below
www.hollywoodlegendscollection.com
Official Licensed Product of