Hallmark Stamp Issues
The Hallmark Group - World Specialists in Historic Commemorative Stamp Issues in Precious Metals. For over 25 years the Hallmark group has collaborated with government to celebrate important national events. Historic postage stamps are re-created as a series of exquisitely engraved ingots, flawlessly minted in solid silver and plated in pure gold.

Back to Products
Federal Duck Stamp Program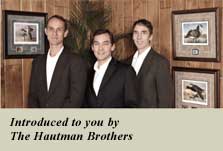 The Federal Duck Stamp Program is one of the longest-running and most popular series of collectible stamps in U.S. history. And now, for the first time ever, the United States Fish and Wildlife Service has officially authorized three classic Duck Stamp ingots layered in pure 24-karat gold – the first-ever 1934-1935 stamp, the legendary 1959-1960 stamp, and the current 2005-2006 stamp.


For more information please visit web site link below
www.duckstampcollection.com