Hallmark Stamp Issues
The Hallmark Group - World Specialists in Historic Commemorative Stamp Issues in Precious Metals. For over 25 years the Hallmark group has collaborated with government to celebrate important national events. Historic postage stamps are re-created as a series of exquisitely engraved ingots, flawlessly minted in solid silver and plated in pure gold.

Back to Products
The Pride of India Collection
Introduced to you by Dr. A.P.J. Abdul Kalam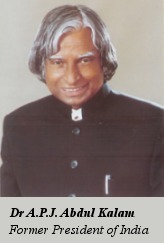 During my tenure as President of India, it was my privilege to travel the length and breadth of our country, meeting people from every walk of life. From all my interactions, the constant thought which emerged was the pride of our country's rich history and accomplishments, hope and enthusiasm for a peaceful, prosperous, happy and a safe future. Beneath the surface of every Indian, a deep well of patriotism, with certain value system, is embedded drawn from our civilisational heritage. I am delighted to introduce to you, friends, this collection of commemorative stamp ingots entitled "Pride of India". Over the years, the stamps issued by India Post have authentically reflected our finest moments and rich culture. The collection represents celebration of our freedom movement, celebration of great minds, celebration of our successes in science, technology, industry, sports and celebration of our art and culture.
For more information please visit the website link below:
www.prideofindiacollection.com
A Commemorative Programme issued under the Authority of India Post: