Hallmark Stamp Issues
The Hallmark Group - World Specialists in Historic Commemorative Stamp Issues in Precious Metals. For over 25 years the Hallmark group has collaborated with government to celebrate important national events. Historic postage stamps are re-created as a series of exquisitely engraved ingots, flawlessly minted in solid silver and plated in pure gold.

Back to Products
The Chakri Dynasty - The Thailand Golden Jubilee Issue
Introduction by General Prem Tinsulanonda,
Privy Councillor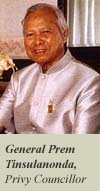 This Commemorative Issue comprises 25 gold-plated pure silver ingots, of carefully selected historic Royal Thai postage stamps. The images trace the 200-year history of the Chakri Royal Family, and magnificently celebrate the Golden Jubilee of His Majesty King Bhumipol, the world's longest-serving monarch.
Quoting a letter from General Prem Tinsulanonda, Privy Councillor, introducing the Golden Jubilee Issue, 'The Chakri Dynasty Collection is both a tribute and an expression of loyalty to His Majesty, it is a permanent record
commemorating the Golden Jubilee for his people now
and for the generations to come'.

This beautiful ingot shows the ancient temple of Wat Phra Ratana Sadsadaram, the original stamp was issued on the 100th anniversary of the Thai postal service.

The stamp artwork has been flawlessly re-created by internationally recognised master engravers. Each ingot is minted in 2.2mm-thick pure silver and plated with 999.9 gold.

Minted in Switzerland, the reverse of each ingot carries the Golden Jubilee logo and maker's marks, certifying the silver content and the purity of the gold used in plating.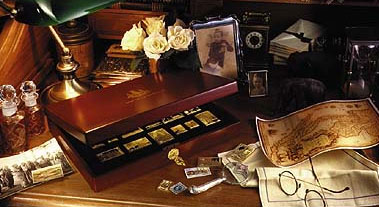 A beautifully designed, lockable, Collector's Box displays and protects the Issue. Inset into the box is a horn spatula for handling the ingots and a jeweller's cloth to help care for them.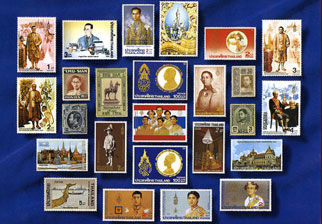 A numbered Certificate of Authenticity and a full-colour layout guide of reproductions of the original postage stamps complete the Issue.
Click on the image to view an enlarged layout